Reusable silicone face mask
Regular price

Sale price

SFr. 14.95
Mehr als 100 Stück in unserem Lager
Ultra-thin silicone mask with modern 3D technology for a perfect fit. Adapts to the contours of the face, locks in moisture and increases the absorption of the serum. For use with Skin Republic serums.
Features and Benefits
The reusable silicone mask, in combination with the Skin Republic serums, enables even more intensive skin care.

By including the serum, the skin is optimally supplied with the valuable ingredients.


The mask prevents the serum from evaporating and traps heat, allowing the serum to penetrate even deeper into the skin.

Application
Clean skin. Apply a few drops of Skin Republic Serum to the face. Place the mask on your face and attach it to your ears using the loops so that nothing slips. If the loops are too tight, they can be cut along the lines at the top and bottom to loosen them. Wear mask for 15-20 minutes. After removing the mask, do not rinse the serum from your face. Wash mask with a gentle cleanser and warm water. Allow to dry completely. Store in a cool, dry place and away from direct sunlight.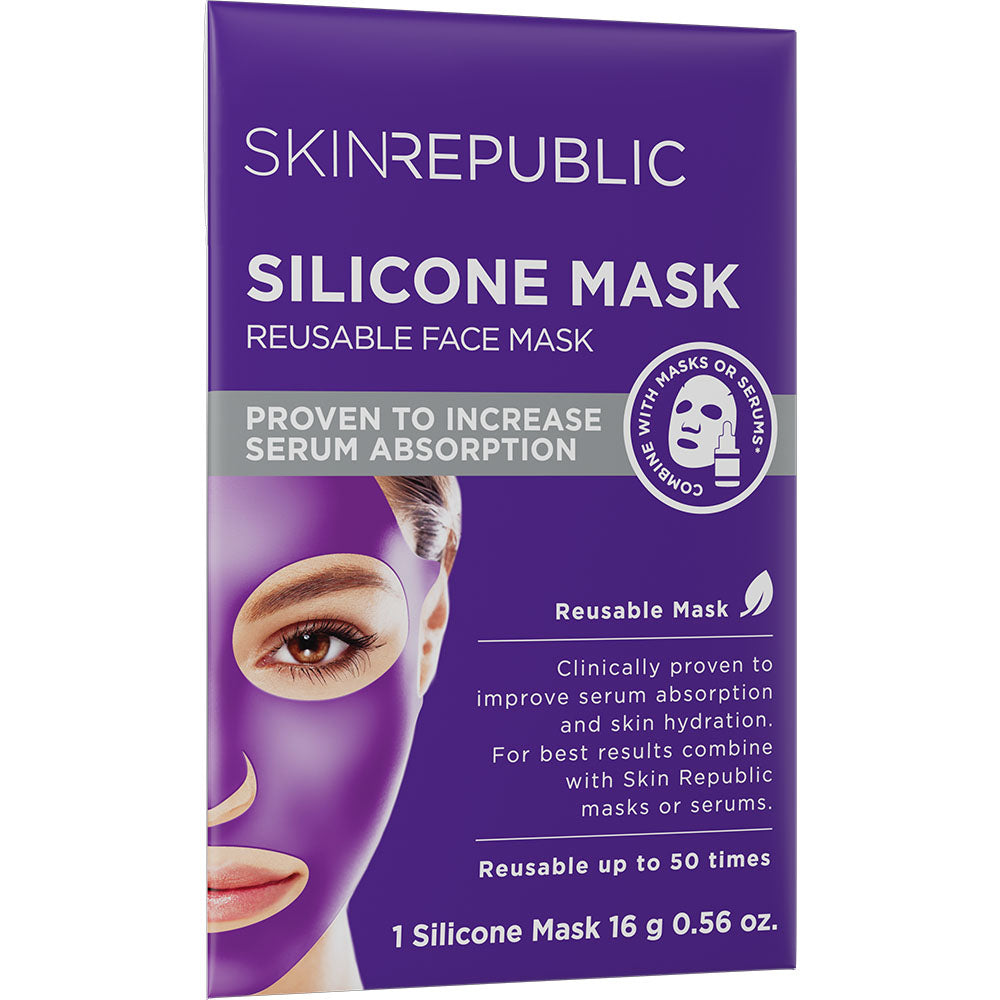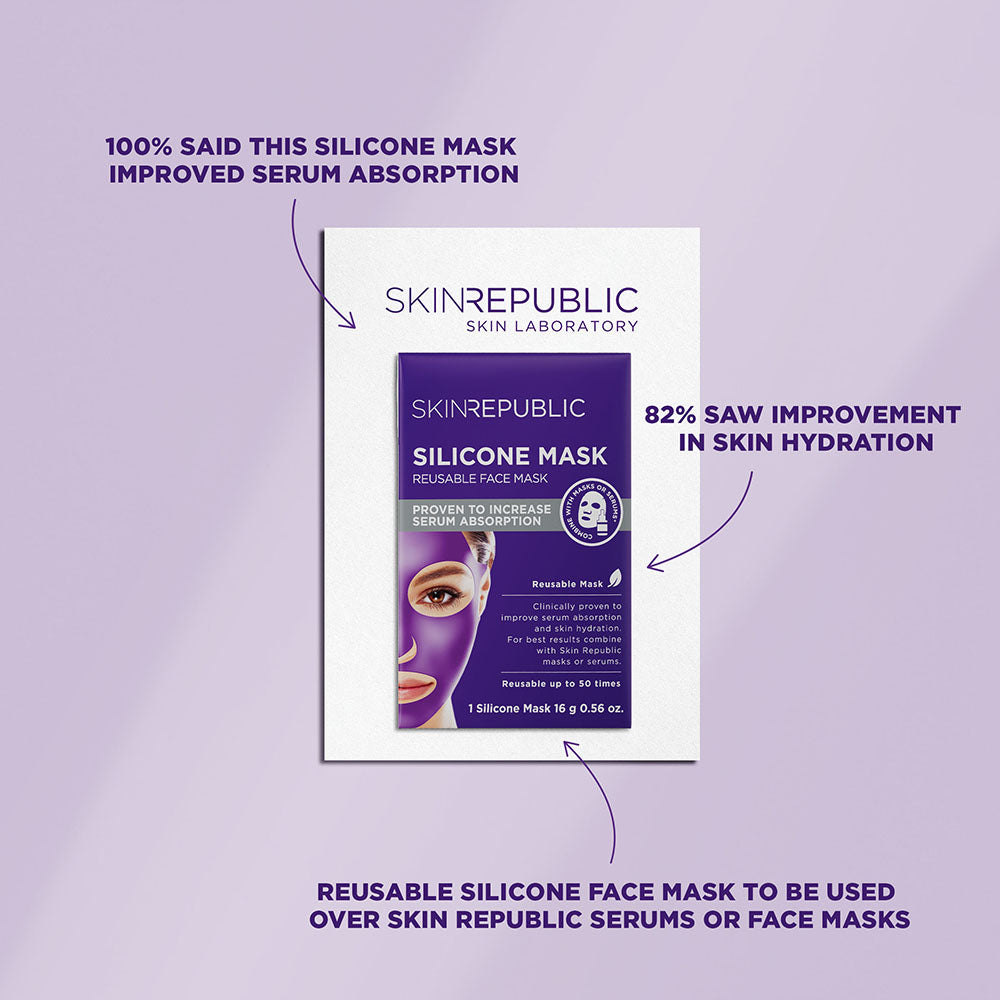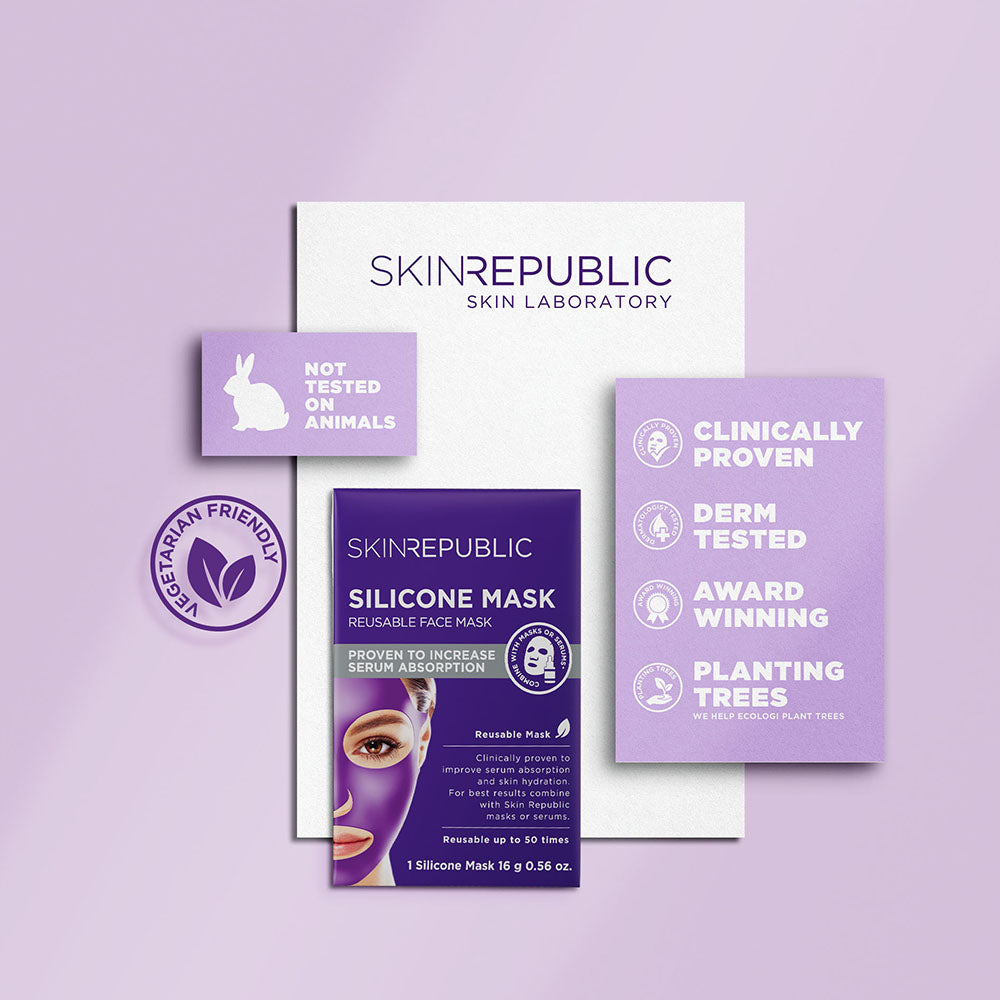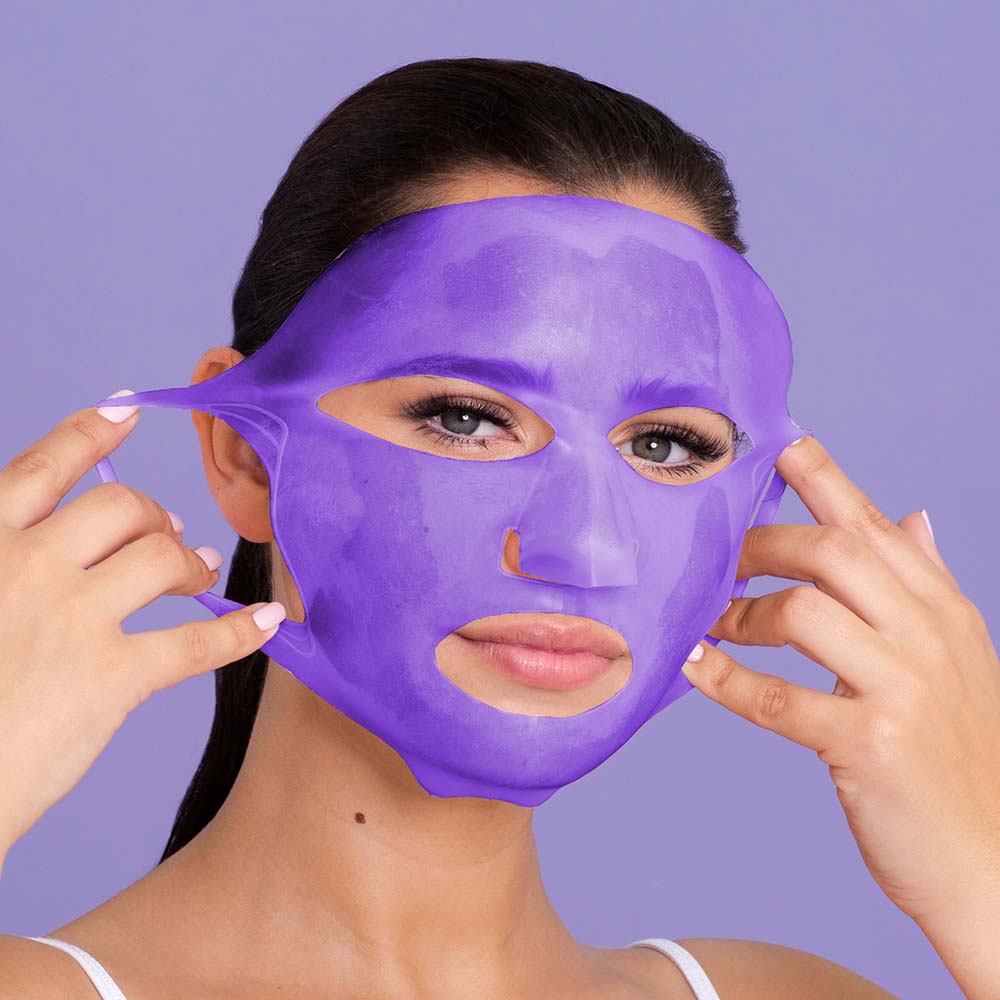 Join the #SkinRepublicRevolution
Share your Skin Republic love and beauty inspiration on Instagram. Follow and tag us @skinrepublic