Retinoid Complex 1% Serum
Regular price

Sale price

SFr. 17.95
Mehr als 100 Stück in unserem Lager
95% agreed skin was smoother after 2 weeks
+15% increase in skin elasticity after 2 weeks
+24% increase in skin firmness after 4 weeks
Velvety serum enriched with a 1% retinoid complex in squalane helps reduce the visible signs of skin aging.

Use daily or use to enhance the results of a Skin Republic face mask.

Independent study, instrumental skin test with Primos 3D Lite and Cutometer® MPA 580, 22 participants, 14 and 28 days after application. Independent consumer questionnaire, 22 participants, 28 days duration of use.
Application
Clean the facial skin. Lightly moisturize facial skin. Apply a few drops of the serum to the face and neck. Wait a minute for the serum to absorb into the skin. For a particularly intensive care result, you can now use a face mask from Skin Republic or apply moisturizer.
WARNINGS: This serum contains a high concentration of active ingredients. Please perform a patch test before use. Apply a broad-spectrum sunscreen for one week after using the product. Do not use in combination with other peeling products or retinoids. At the beginning of treatment and until the skin becomes accustomed to the product, irritation, redness and flaky skin may occur, especially around the eyes and mouth. If skin irritation occurs, stop use and consult a doctor. Only use according to instructions and on healthy, uninjured skin. Do not use during pregnancy. Keep out of the reach of children. Store in a dry and cool place at 5-25°C. Store in the refrigerator after opening.
Click here to learn how to perform a patch test
Find out more about Skin Republic serums in our FAQ
Main ingredients
Retinyl palmitate
Retinyl palmitate is a derivative of vitamin A. As part of the retinoid family, retinyl palmitate helps accelerate cell turnover and improve collagen production, resulting in radiant and smooth skin. It also targets pigmentation and dark spots to promote even skin tone. As one of the gentlest forms of vitamin A, retinyl palmitate is suitable for most skin types.

Squalane
Squalane is a hydrogenated version of squalene, a compound naturally produced by our sebaceous glands. Squalane moisturizes and helps keep the skin's outer barrier intact by forming a protective layer. This promotes skin luminosity and reduces the appearance of fine lines and wrinkles. Squalane also possesses natural antioxidant properties that help protect the skin and prevent free radical damage.

Ingredients
COCO CAPRYLATE/CAPRATE, SQUALANE, CAPRYLIC/CAPRIC TRIGLYCERIDE, SIMMONDSIA CHINENSIS SEED OIL, RETINYL PALMITATE, TOCOPHERYL ACETATE, OLEA EUROPAEA (OLIVE) FRUIT OIL, OLEA EUROPAEA (OLIVE) LEAF EXTRACT, OLEA EUROPAEA (OLIVE) FRUIT EXTRACT, ARGANIA SP INOSA KERNEL OIL, ROSMARINUS OFFICINALIS LEAF OIL, BHT, LIMONENE.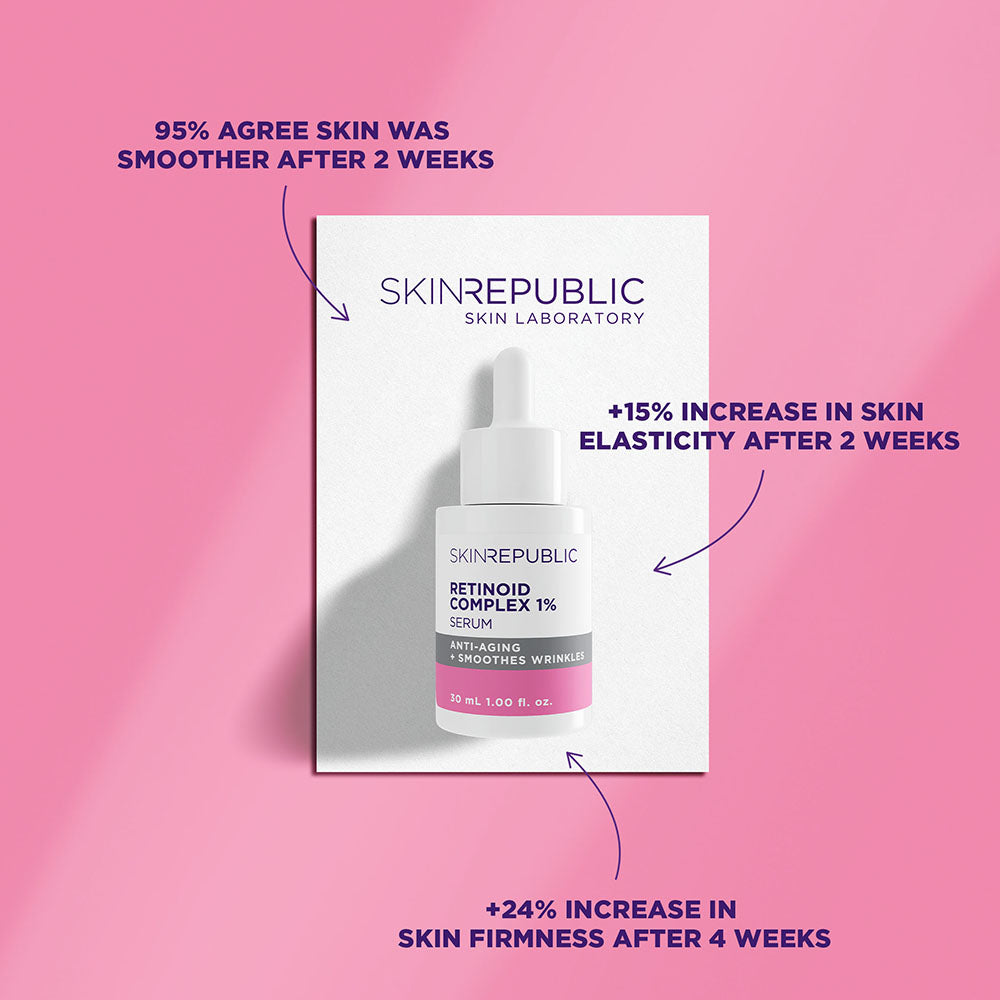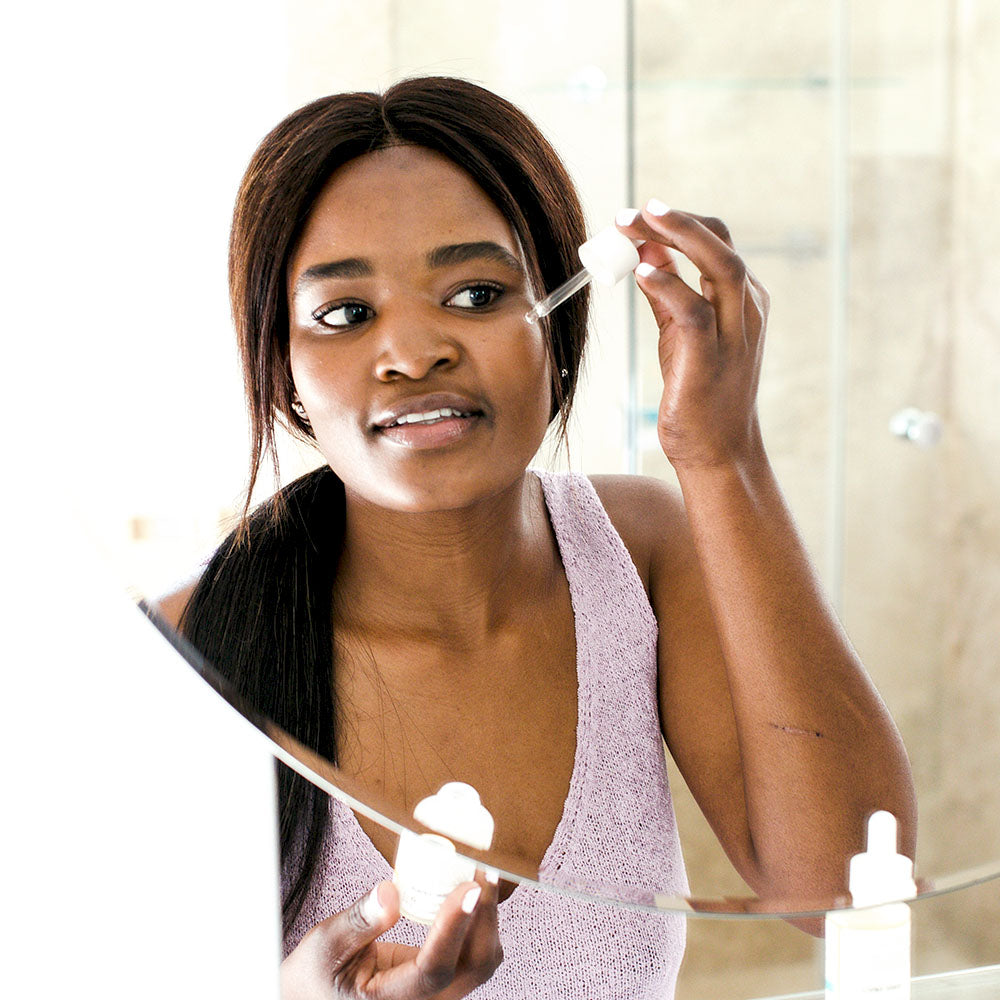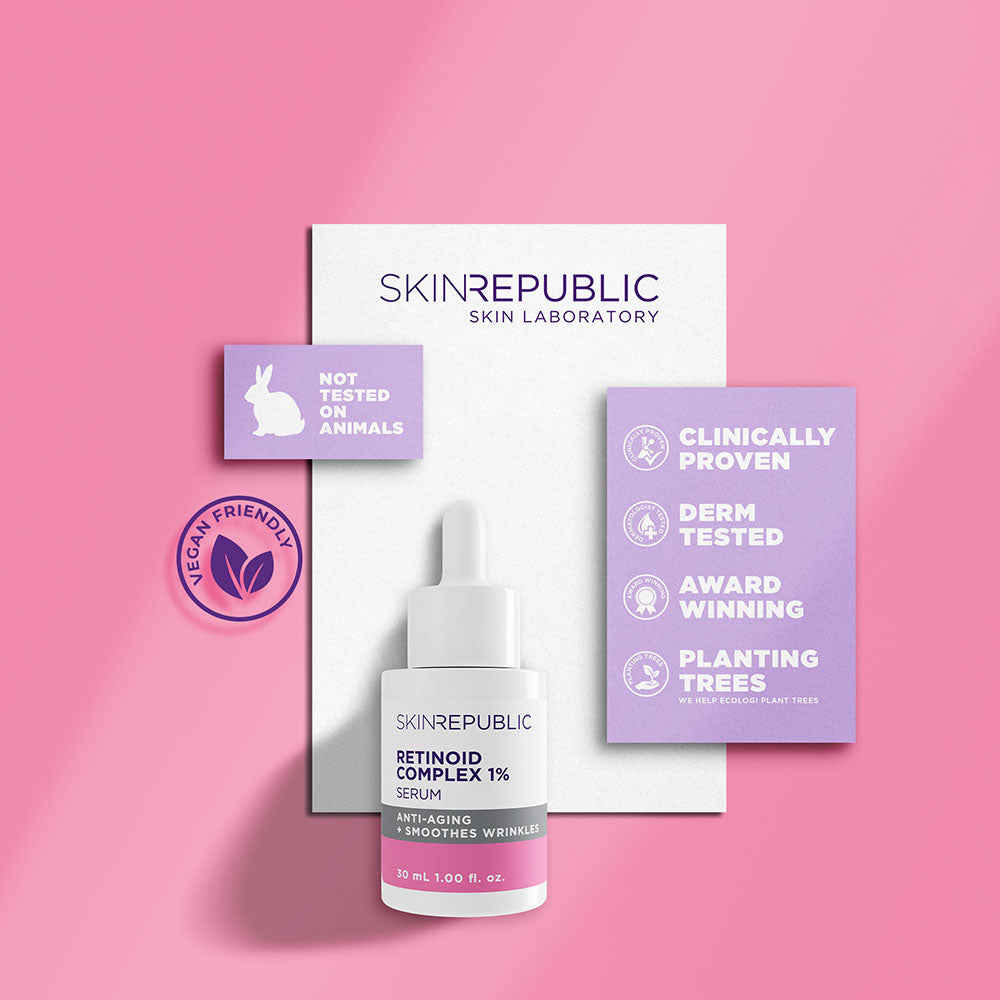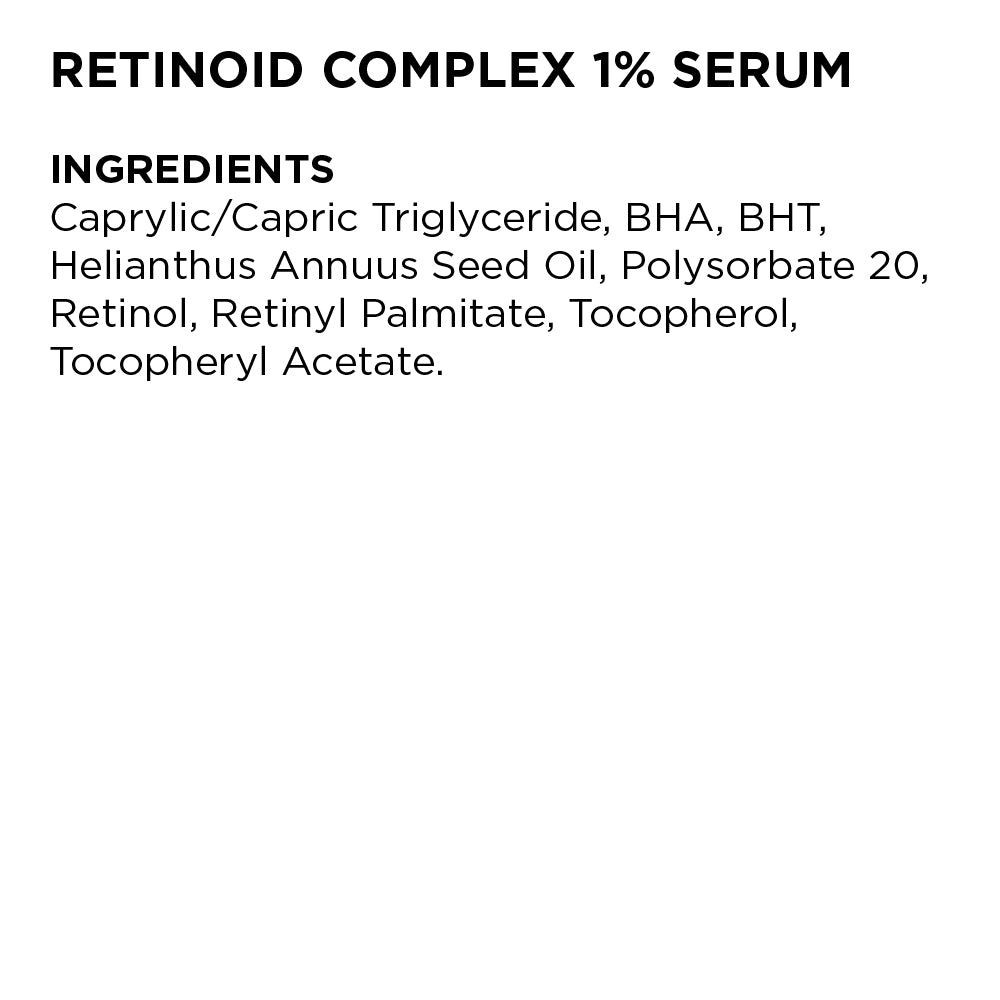 Join the #SkinRepublicRevolution
Share your Skin Republic love and beauty inspiration on Instagram. Follow and tag us @skinrepublic