Niacinamide 10% + Zinc 1% Serum
Regular price

Sale price

SFr. 17.95
Mehr als 100 Stück in unserem Lager
The multifunctional serum with 10% niacinamide ensures an even skin tone and less visible pores. The result: visibly clearer skin.
The serum can be used as a day cream or in addition to a Skin Republic face mask.
Features and Benefits
Clinically proven improvement in skin appearance after 4 weeks
100% testify to a visibly clearer complexion
91% confirm reduced visibility of pores
Application
Clean the facial skin. Apply a few drops of the serum to the face and neck. Wait a minute for the serum to absorb into the skin. For a particularly intensive care result, you can now use a face mask from Skin Republic or apply moisturizer.

WARNINGS: This serum contains a high concentration of active ingredients. Please perform a patch test before use. Apply a broad-spectrum sunscreen for one week after using the product. At the start of treatment and until you get used to the product, irritation, redness and flaky skin may occur, particularly around the eyes and mouth. If irritation persists for a longer period of time, stop use and consult a doctor. Only use according to instructions and on healthy, uninjured skin. Keep out of the reach of children. Do not expose to high temperatures. Protect from direct sunlight. Store in a dry and cool place at 5-25°C.

Main ingredients
10% Niacinamide
Niacinamide helps protect the skin against the damaging effects of the sun. It reduces blotchiness and evens out skin tone while improving skin texture. Niacinamide helps improves the skin's natural immunity and boosts collagen production to help reduce visible signs of aging.
zinc
Zinc plays a central role in skin health. It is required for the formation of new proteins and also plays an important role in wound healing. In addition, zinc has important antioxidant properties. It is involved in keratin formation and also supports the formation of collagen, an important structural protein in the skin. Collagen production in the skin takes place via zinc-dependent enzymes, the so-called collagenases.
ingredients
Aqua, Niacinamide, Glycerin, Propylene Glycol, Zinc Lactate, Xanthan Gum, Sodium Acrylates Copolymer, Lecithin, Phenoxyethanol, Ethylhexylglycerin, Allantoin, Disodium EDTA.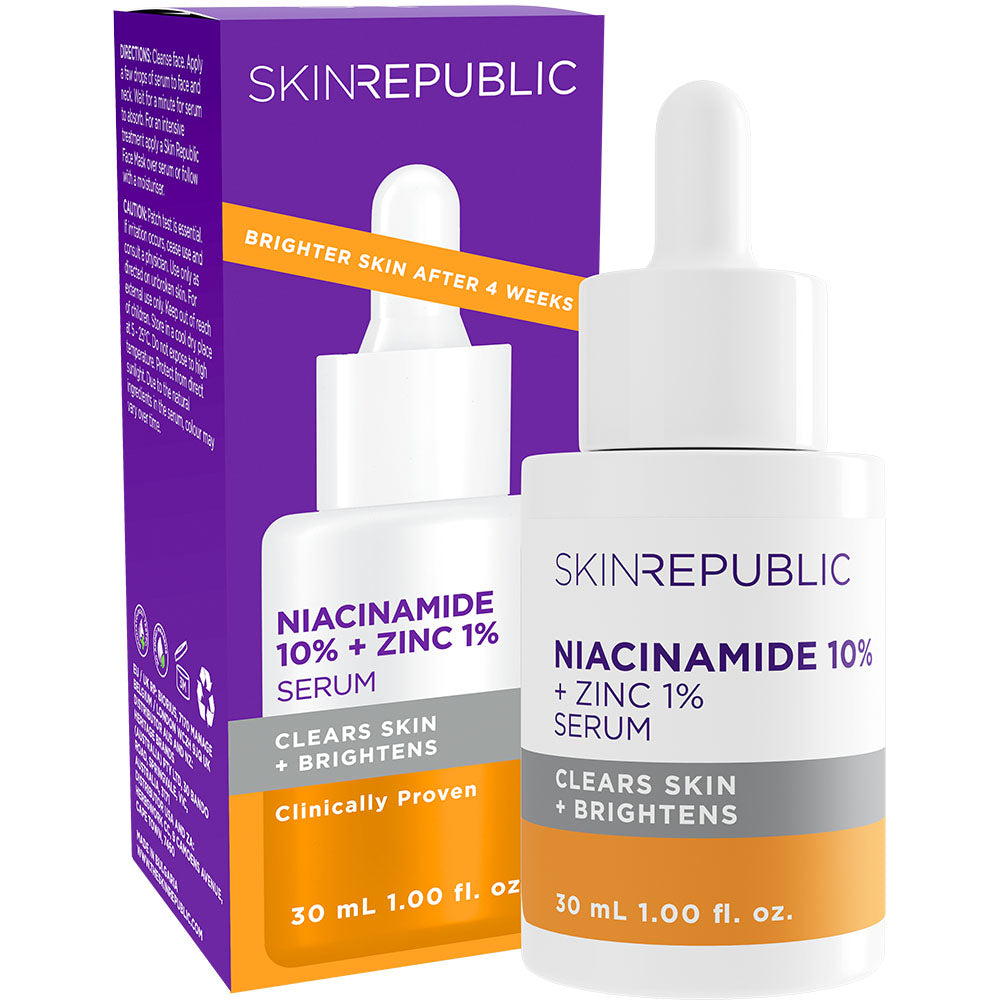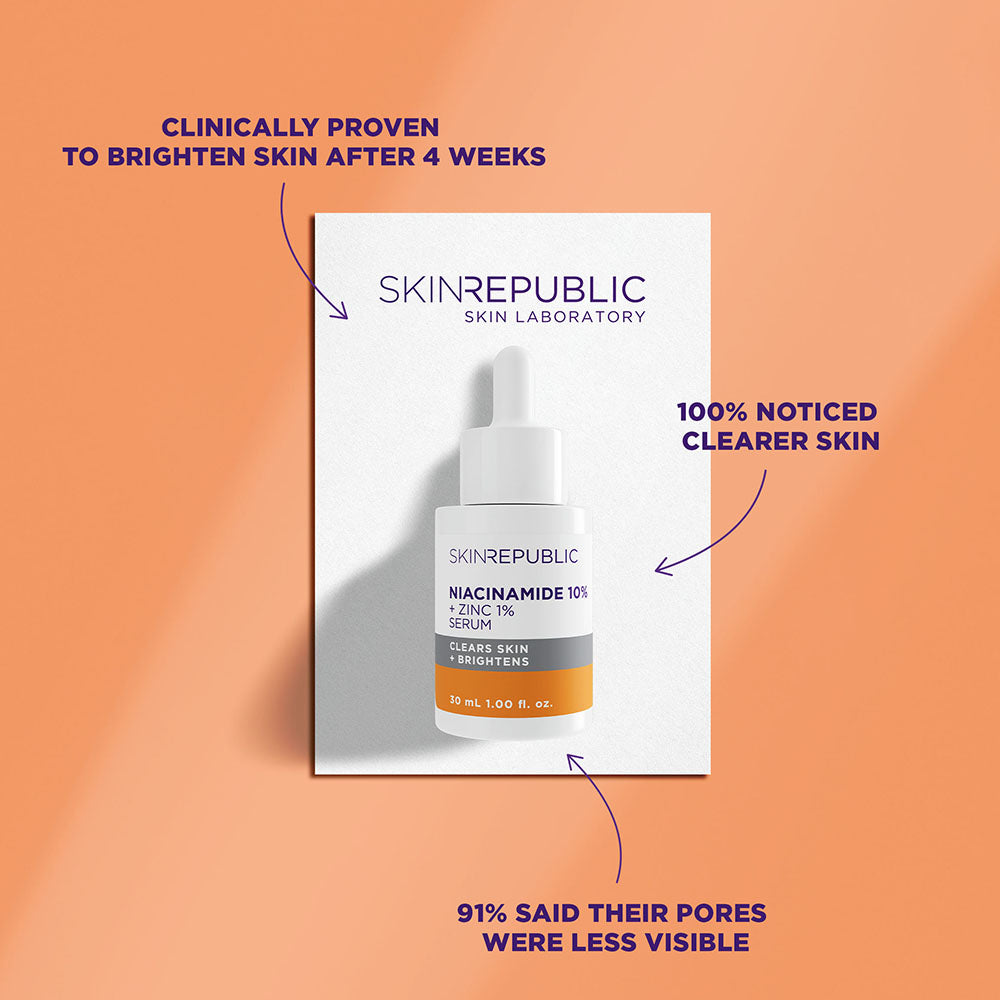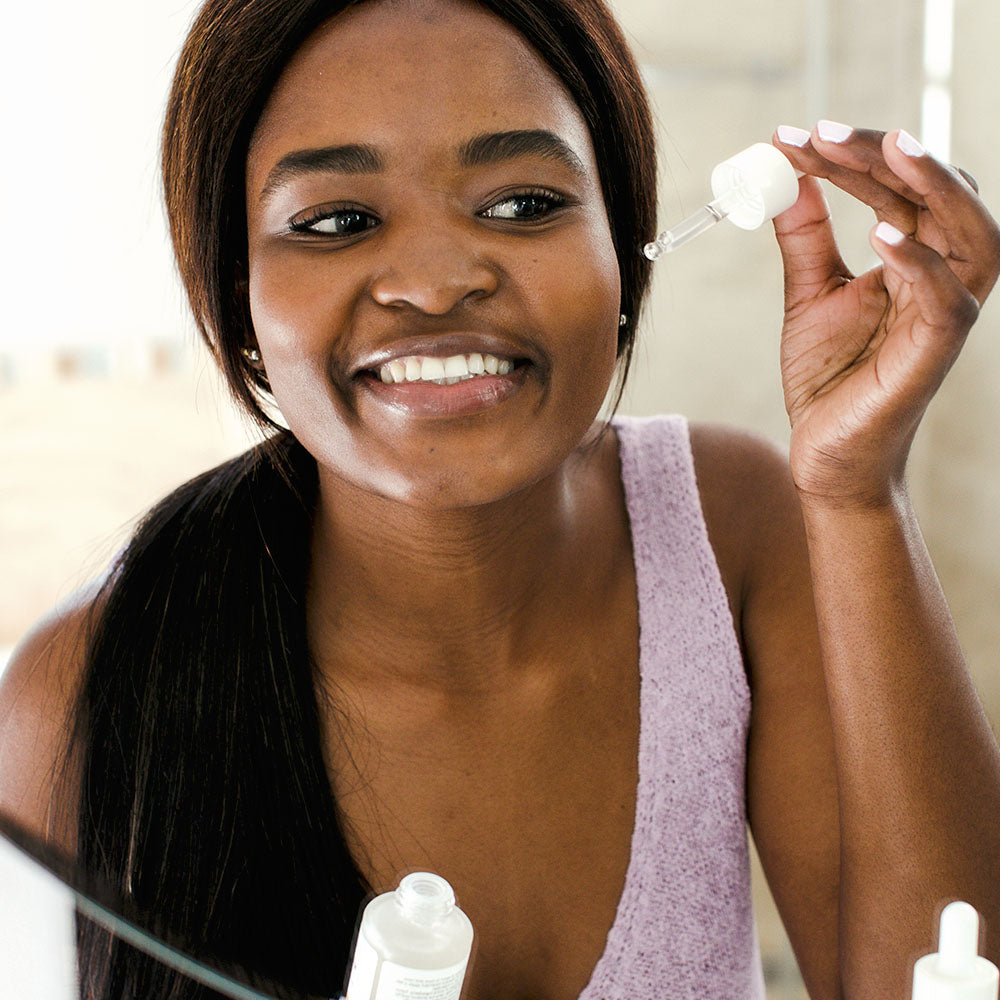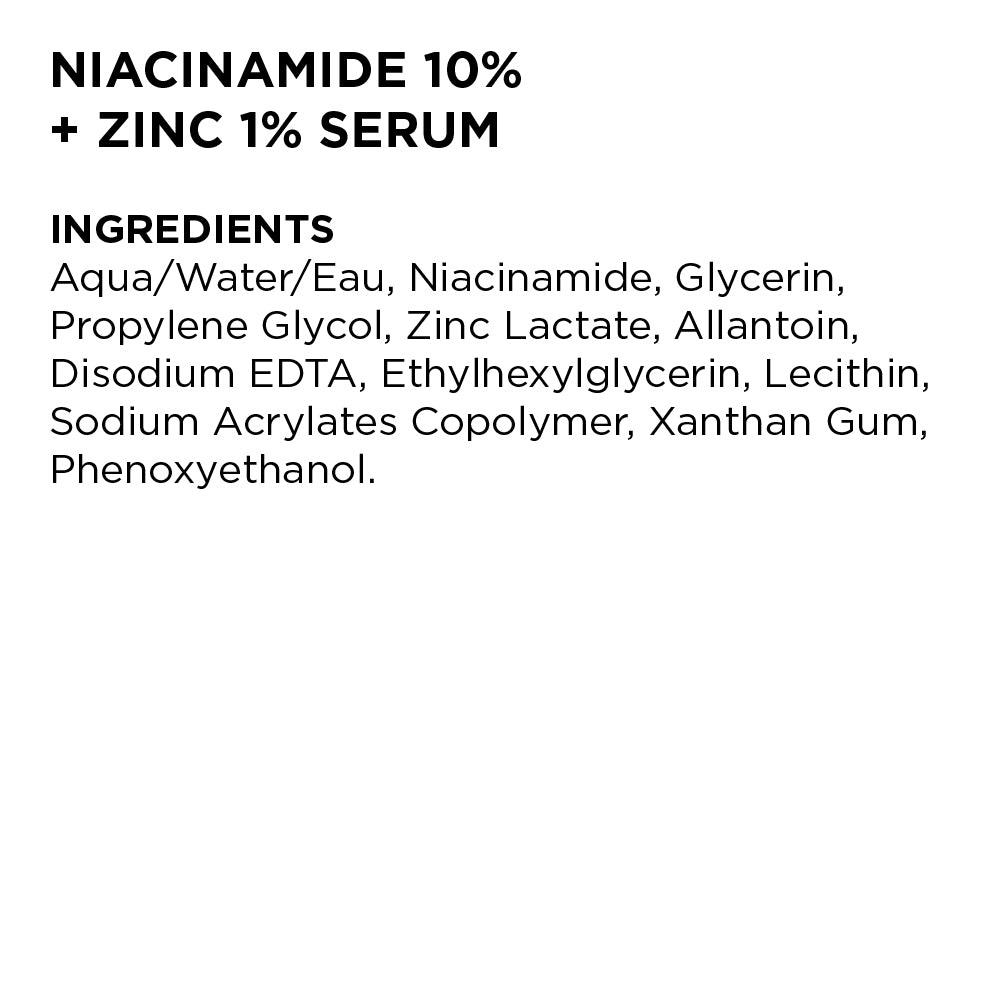 Join the #SkinRepublicRevolution
Share your Skin Republic love and beauty inspiration on Instagram. Follow and tag us @skinrepublic