2 Step Brightening Vitamin C Facial Sheet Mask
Regular price

Sale price

SFr. 5.90
Mehr als 100 Stück in unserem Lager
The microdermabrasion peel removes dry, dead skin cells and improves the absorption of vitamin C and collagen from the serum-soaked sheet mask. The skin-brightening and rejuvenating serum reduces age spots and skin irregularities and ensures a radiant, even complexion.
Features and Benefits
Dry, dead skin cells can be removed with natural fruit enzymes.
The sheet mask ensures a luminous, even complexion.
Ensures a firmer, younger complexion.
Application
Clean skin. Tear open the bag marked "Step 1". Apply scrub to face and massage gently for a minute, then rinse. Tear open the bag marked "Step 2". Remove the mask, unfold it and place it on your face. Leave on skin for 15-20 minutes. Remove mask, do not rinse off. Excess serum can be distributed on the neck, décolleté and hands.
Main ingredients
Brown sugar
Brown sugar contains glycolic acid, which protects against harmful bacteria. Glycolic acid is an alpha hydroxy acid that ensures your skin stays fresh and healthy. Brown sugar frees the skin of dead, sticky skin cells, stimulates the growth of young skin cells and makes your skin appear younger and fresher again. It also reduces skin damage caused by the sun and supports aging skin in its regeneration.
vitamin C
Vitamin C is an antioxidant that protects skin cells from free radicals caused by UV radiation, pollution and oxygen in the air. When applied to the skin, vitamin C can help reduce dark spots and skin damage caused by the sun. In addition, it stimulates collagen production in skin cells and has an anti-inflammatory effect.
Collagen
Collagen maintains skin elasticity and firmness by stimulating the synthesis of new collagen. Fine lines and deeper wrinkles are visibly minimized. Collagen promotes cell renewal and minimizes the contraction of facial muscles – the cause of wrinkles.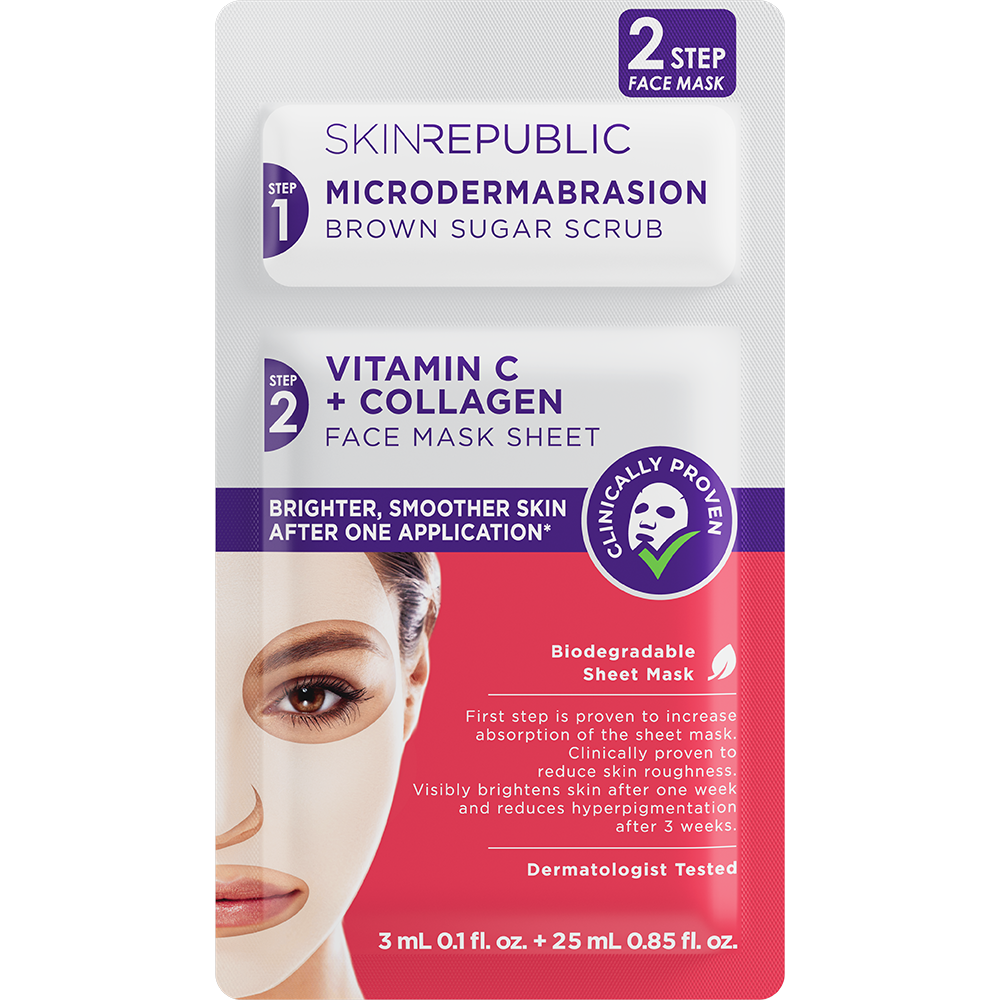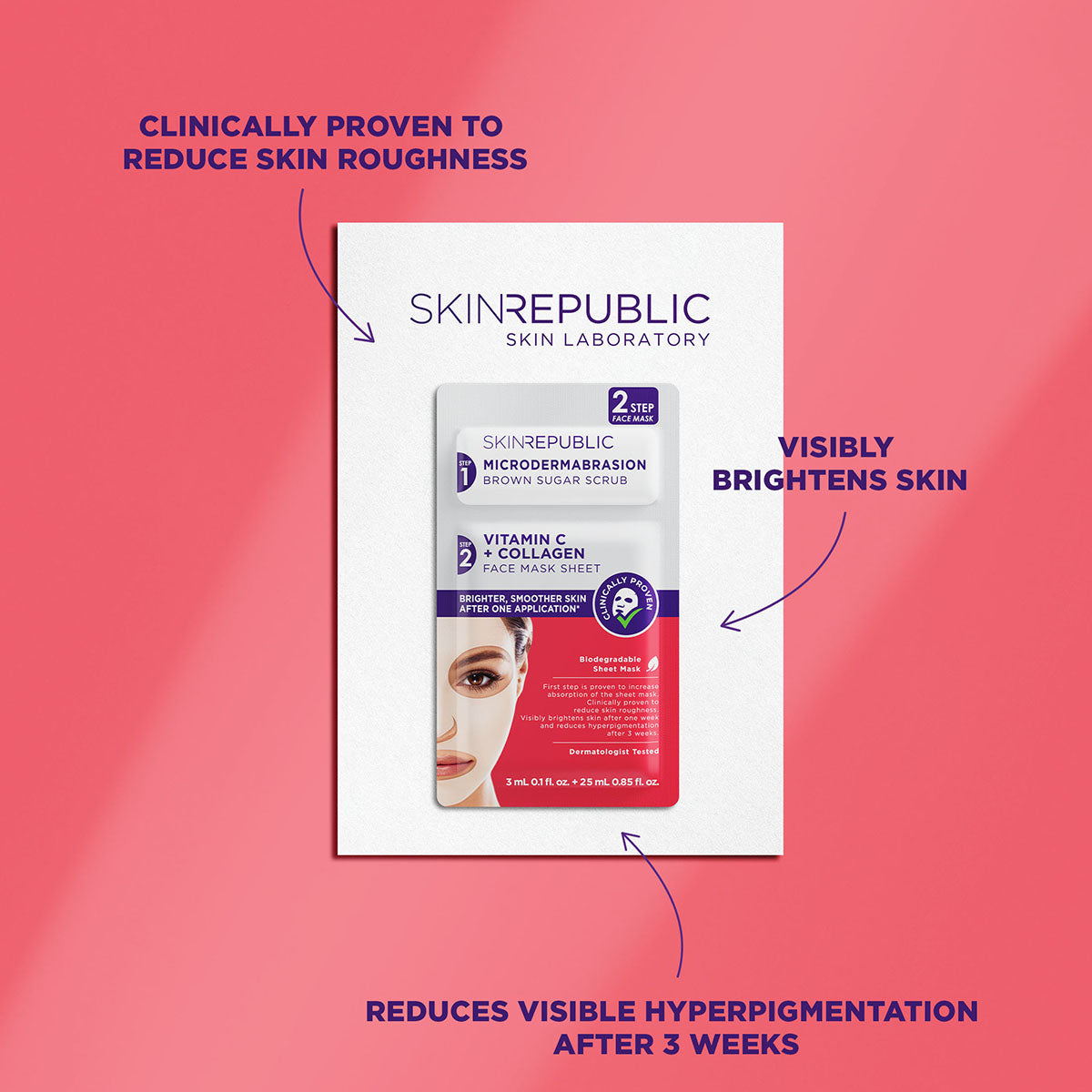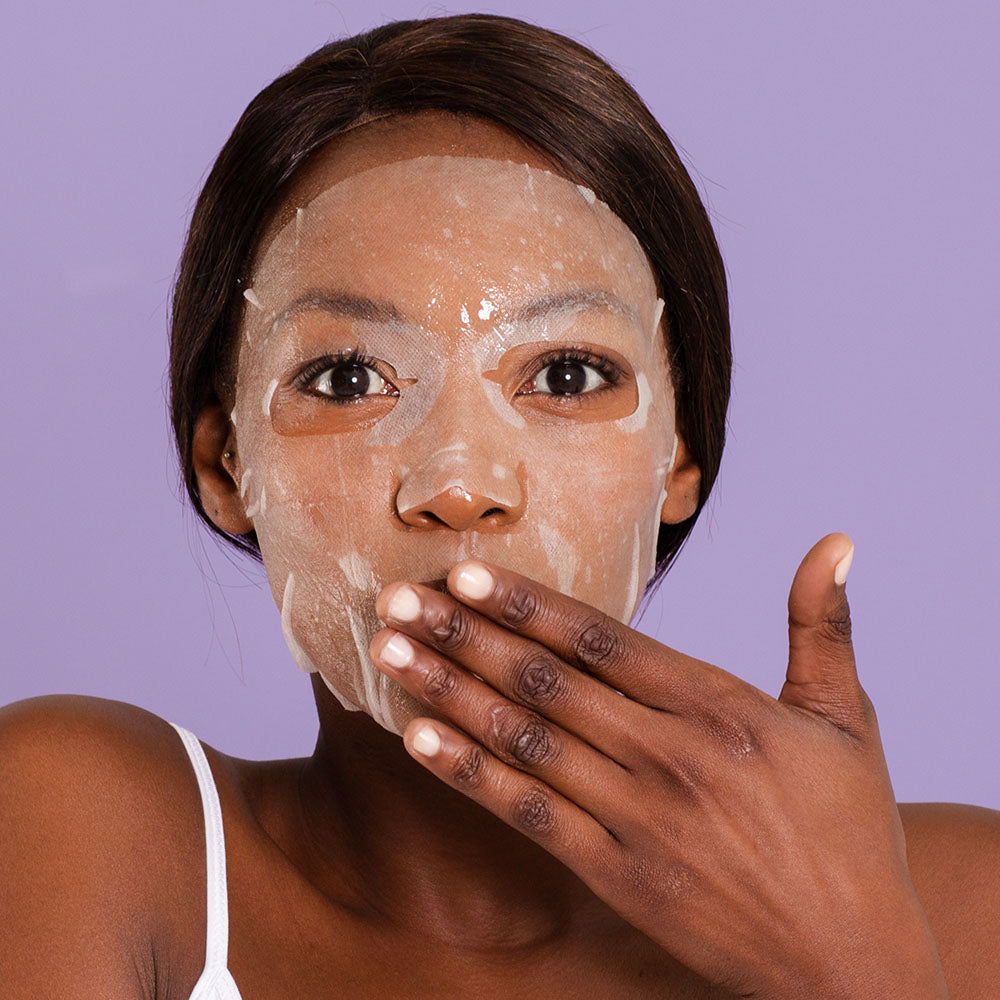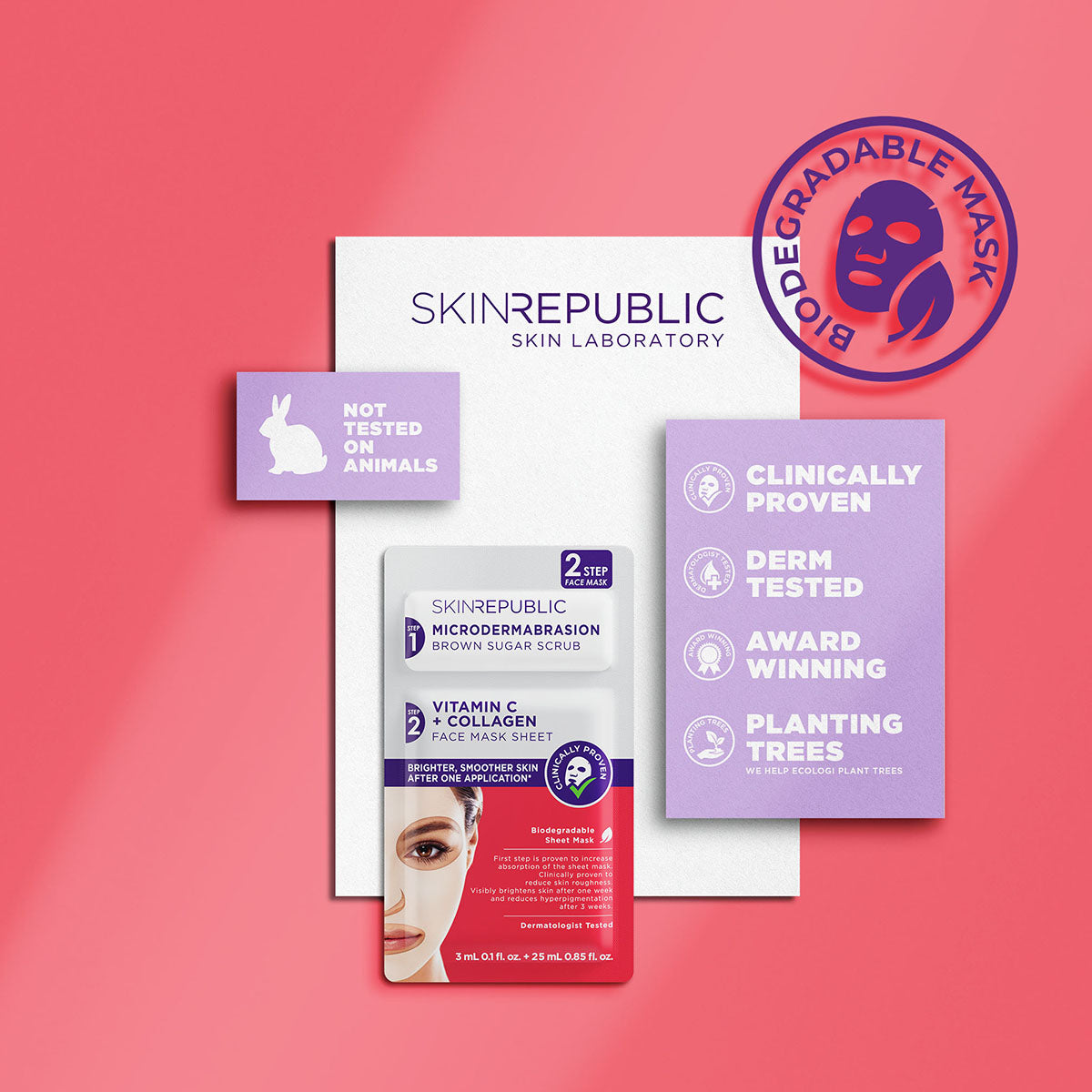 Join the #SkinRepublicRevolution
Share your Skin Republic love and beauty inspiration on Instagram. Follow and tag us @skinrepublic